Available for the SDR-90, TDR-22, TDR-26 and TDR-30 models is a four blade Pro-EzII system called Pro-FORE. Ideal on warm season grasses, Pro-FORE adds 2 more blades to each spindle (2 high lift and 2 flat). Effectively doubling the cutting frequency per blade rotation, Pro-FORE produces a finer cut while utilizing the field proven Pro-EzII replaceable tips. For convenience of changing between styles, Pro-FORE mounts in place of an existing Progressive one-piece or Pro-EzII blades without any modification to the existing blade spindle and without the need for adaptors.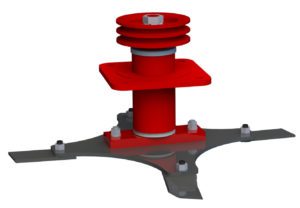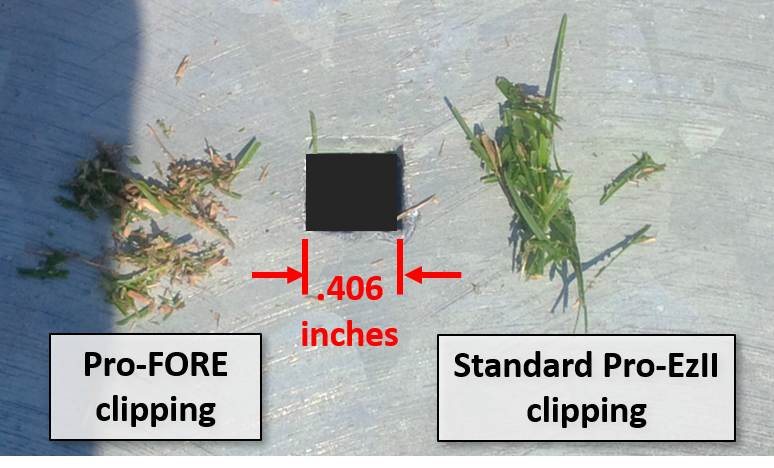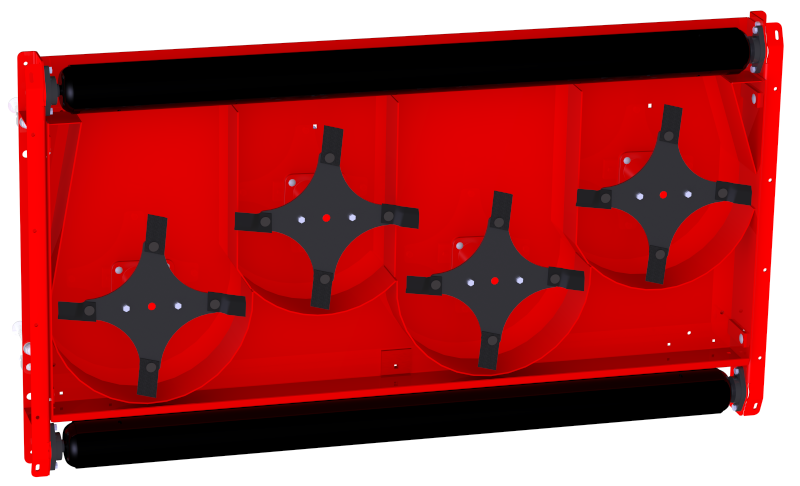 Use 2 high lift and 2 flat Pro-EzII blades on each assembly
Compatible with all Progressive mowers designed to use 24″ long Progressive blades
When required, just the tips and retaining hardware need to be replaced when required, reducing ongoing cost over the long term
Standard hand-tools are used for reduced cost and making change out easy
Standard spindle mounting hardware eliminates the expense of replacing unique fasteners
Lower start-up horsepower requirement reduces stress on the complete drive train
Pro-EzII blades have a thinner profile than a standard blade – this means the tips hold a more effective edge after equivalent mowing hours
The confidence of genuine OEM parts; proven and tested by Progressive
When installing Pro-EzII tips, impact guns are NOT recommended. Please use hand wrenches and torque bolts to 85ft/lbs for optimal performance
Always install similar blades opposite to each other for best performance and balance
Never mix old and new Pro-EzII blade tips on the same assembly
Never operate with a Pro-EzII blade tip missing.