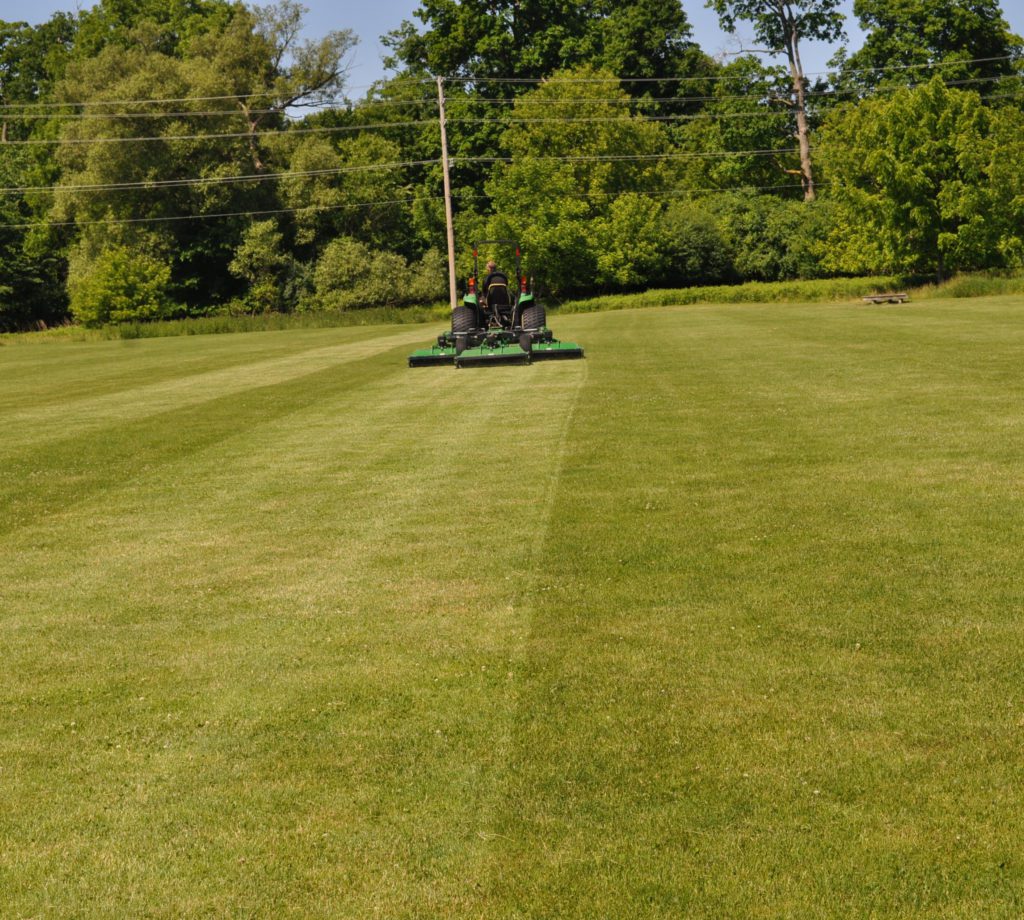 Specialty Mowers
Progressive knows that not all of your fields are 100+ acres in size and that different grass species requires different mowers. But when faced with the maintenance headache and expense of reel type mowers, consider Progressive's TDR-X or the SDR-90 equipped with Progressive's new Pro-FORE 4 blade mowing system.
The TDR-X tri-deck roller mower performance is ideal for specialty grass fields thanks to its ultra-low cut height of just 3/8″, its high blade RPM, and lighter ground pressure all the while retaining the long term economy offered by a rotary mower and a smaller tractor.
Ideal for small test plots requiring the finesse of a quality roller mower, the Progressive SDR-90 is a three point hitch version of the popular tri-deck TDR-22 mower. It utilizes many of the same components for dependability and performance.